GB-2000 Portable Indoor Air Quality Monitor
The Haz-Scanner™ Model GB-2000 portable indoor air quality monitor is designed to measure levels of lung-damaging particulates, carbon dioxide, and carbon monoxide as well as temperature and relative humidity. Standard features include: an inline 25 or 37 millimeter gravimetric filter cassette for concurrent filter sampling for chemical and biological analysis: data logging and real-time wireless data transmission, and easy to use, PC-compatible software for creating compliance ready graphical reports. With interchangeable sensors, the device can be configured to provide 12 simultaneous critical air measurements.
Applications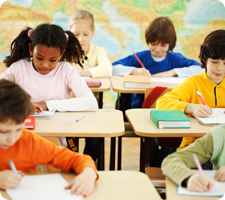 Toxic Schools
LEED Buildings
EPA IEQ Monitoring
OSHA Respiratly Health
US EPA air monitoring studies
PM 2.5, PM 10, PM 4.0, PM 1.0
CO, CO2, NO2, SO2, O2, VOC
Sound, light, ELF, Atomic Radiation, Air Velocity
Features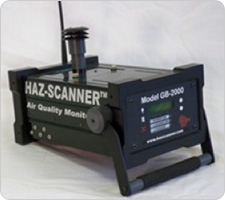 Real-Time display and data storage
25mm or 37mm FRM cassette.
Add up to 12 air parameters
Wirelessly Network 8 systems together
Easy to use graph and reporting software
Specifications
Sensing range: .01-200.0 mg/m³
PM size range: .1-100 µm
Sampling flow rate: 2.0 LPM user adjustable
Record Time: 1 s. to 21 weeks
Battery: Rechargeable up to 7 hours. Continuous AC power.
Weight: 6 lbs
C0: 0-1000ppm
CO2: 0-10,000 ppm
CHOH: 0-4ppm
NO2: 0-20 ppm
O2: 0-30% Vol.
VOC: 0-2000 ppm
SO2: 0-20 ppm